Carrie Stewart
Co-Founder, Managing Director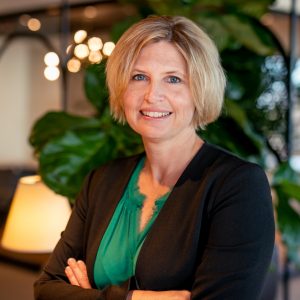 Carrie Stewart has been working over a decade to improve the connection between academic and fiscal strategies in America's public schools. Her principal experience is in financial planning, financial management and operations, organizational capacity-building, school funding methodologies, and strategic planning initiatives.
Carrie co-founded Afton Partners with Scott Milam in 2011, and currently serves as the firm's CEO. Afton Partners' mission is to support America's public education organizations by aligning finance with organizational strategies – to sustain effective academic initiatives. To accomplish this mission, Afton collaborates with school districts, state and local education agencies, charter school operators, and social venture philanthropists and other reform-minded investors in public education.
Carrie is the founding Board Chair of EPIC Academy, a public charter high school in the South Chicago community of Chicago, Illinois. She served on the steering committee for New Schools for New Orleans (NSNO) during its founding year, and currently serves as Board Member of North Lawndale College Prep Charter High School in Chicago, Illinois.
Prior to establishing Afton, Carrie was a Senior Director at Alvarez & Marsal. From July 2005 to March 2007, Carrie helped in the rebuilding of the public school system in New Orleans after Hurricane Katrina. Carrie co-led the start-up and expansion of a CMO, the Algiers Charter School Association, as its founding Chief Operating Officer, establishing all of the network's non-instructional operations and welcoming some of the first returning families home. While living in New Orleans, Carrie also served as Interim Treasurer of the New Orleans Public Schools. Prior to joining Alvarez & Marsal, Carrie spent five years in Arthur Andersen's corporate restructuring group in Chicago. She earned her BBA in Finance magna cum laude at the University of Notre Dame, with a second major in French. Carrie is a CFA charterholder.