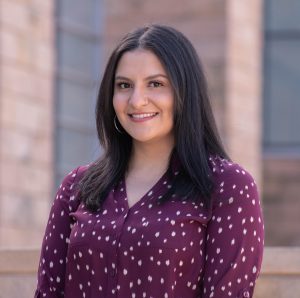 Alejandra joined Afton as an Analyst in 2021. Alejandra supports our project teams with data collection and analysis, stakeholder interviews, financial statement analyses, financial modeling, presentation material development, and project management activities.
Alejandra, a First-Generation Latina from the South Side of Chicago, joined Afton because of the mergence of financial sustainability and the promotion of diversity and equity.
Alejandra earned her BA in Economics from the University of Michigan, and she is an alum of the Noble Network of Charter Schools in Chicago.