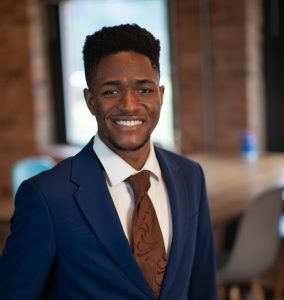 Brytain joined Afton as an Analyst in 2021. Prior to joining Afton, Brytain was responsible for engaging stakeholders and improving strategic planning at Innovare, a data intelligence company. 
Brytain, a QuestBridge alum from the South Side of Chicago, joined Afton for its capacity to influence social impact and equity in education. 
Brytain earned his BA in Economics from Colby College, and he is a fellow alum of the Noble Network of Charter Schools in Chicago.