Jorge Muñoz
Senior Director, Charter School Finance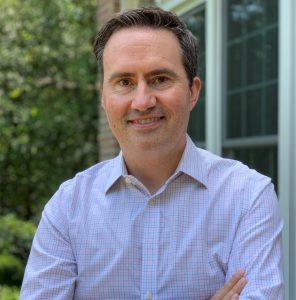 Jorge Muñoz is a Senior Director at Afton advising school districts and charter schools on financial sustainability and funding policy. Jorge applies strong financial and analytical skills to inform how schools allocate resources and plan for facilities and financings.
Prior to joining Afton, Jorge was the Director of Vicariate Operations for Vicariate III at the Archdiocese of Chicago. This role supported Catholic School operations and finance working side by side with the Regional Director of Academics in implementing sustainable school models. Jorge collaborated with the Office of Catholic Schools, as well as parishes, in crafting sustainable financial models to deliver world class Catholic education in Chicago. Prior to his work at the Archdiocese of Chicago, Jorge held several progressing roles in operations, finance, marketing, and technology at United Airlines, Northwestern Medicine, CNA Insurance, and Cambridge Technology Partners.
Jorge earned an MBA from the University of Chicago Booth School of Business, a MS in Aeronautical Science from Embry-Riddle Aeronautical University, and a BS in Computer Science from the University of Notre Dame. Jorge is a certified Project Management Professional (PMP).